New + updated
Halloween is the perfect time to be a little extra and show off your sexiness. Whether you're going to a college or work Halloween party or just want to dress up for fun, these baddie Halloween costume ideas will have you looking hot AF.
From the classic police officer costume to a sexy vampire, these costumes will show off your curves and have you feeling confident. So, if you're looking for some baddie Halloween costume inspiration, then look no further!
1. Barbie
Credit: IG @makeupbynatx
It's no secret that Barbie is one of the most popular Halloween costumes for women. And it's also no secret that Barbie is the embodiment of a baddie! You can find Barbie costumes at just about any Halloween store or online retailer. And if you want to get really creative, you can even make your own Barbie costume.
Whether you're looking for a last-minute costume or you've been planning your Halloween costume since the beginning of October, the Barbie costume is a great choice and easy to pull off for a college party or a night out with the girls!
2. Police Officer
Source: Fashion Nova
We all know that police officer are supposed to be the good guys. But there's something about a sexy police officer that just oozes baddie. Maybe it's the uniform or the authority they exude. But whatever the reason, sexy police officers make for a great baddie Halloween costume. Plus, its super easy to find this costume or DIY!
3. Y2K POP Stars
Source: Halloween Costumes
Source: Amazon
Source: Mara Higgins-Instagram.
From Britney Spears, Christina Aguilera, Beyonce, and Destiny's Child Survivor, Y2K pop stars embodied the term "baddie" before it was even a thing. Known for their edgy and trendsetting fashion, these ladies, amongst others, were the "it" girls of the early 2000s. So if you're looking for easy baddie costumes for Halloween this year, there are many Y2K Pop start costumes to choose from. You can DIY or order from one of many Halloween costume stores. And no matter which pop star you decide to channel, you're guaranteed to turn some heads and inspire a little nostalgia!
4. Disney Princess
Source: Influenced Magazine
Disney Princesses…the ultimate baddies! From Cinderella to the Little Mermaid, Jasmine to Snow White, Disney princess costumes are great choices for a baddie Halloween costume. Whether you want to go for the traditional Disney Princess gown or the sexier, shorter version, Disney princess costumes have all the glitz, and glam baddies love! Plus, they're pretty easy to find on Halloween costume sites.
5. Vampire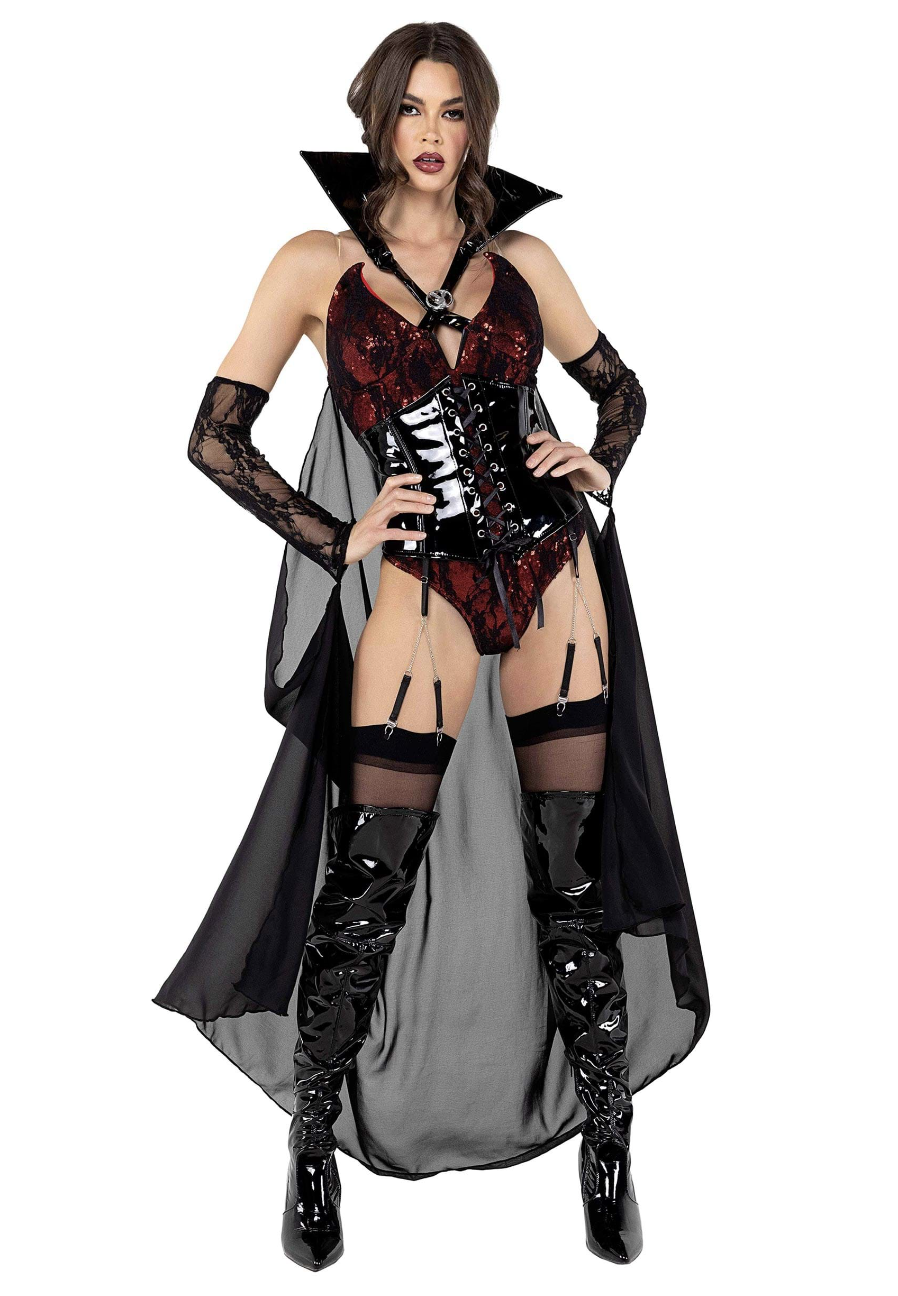 Source: Halloween Costumes
An oldie but goodie. Vampires are another classic baddie look you can make gothic and dark or sexy and seductive! There are many ways to create a vampire costume, so you can be as creative as you want. You can go for the traditional black cape, and blood-red lips look, or you can get more creative with your makeup and costume. Regardless of how you decide to dress up, it's an easy pick for a baddie Halloween costume for college girls and anyone else trying to have a hot girl Halloween.
6. Angel
Source: Dolls Kill
Everyone needs a good angel on their side, especially on a mischievous night like Halloween! But there are a few other reasons why angel makes for a great baddie Halloween costume. First, they are easy to find. You can buy them online or in most stores that sell Halloween costumes. Second, they are usually pretty cheap. Third, they are easy to accessorize. You can add wings, a halo, and other accessories to really make your costume stand out. And fourth, they always look good. Whether you are looking for a sexy costume or a more innocent look, an angel costume is always a hit.
7. Devil
Source: Winsor
Halloween is the perfect time to dress up as your favorite fantasy baddie. And what better fantasy baddie than a devil? Devils are the perfect mix of naughty and nice, and they always look gorgeous in their red costumes. Plus, they have a bit of an edge that makes them even more irresistible. So if you're looking for a sexy Halloween costume this year, consider dressing up as a devil. You're sure to turn heads and have a great time doing it.
8. Cheerleader
Source: Walmart
Let's be honest; cheerleaders have always been the quintessential baddies! Whether in teen movie classics like "Bring it On" or in real life, cheerleaders are usually always hot, in good shape, and always have a good time. So if you're looking for a baddie costume this Halloween, a cheerleader costume is a great option. Plus, there are plenty of ways to customize a cheerleader costume to make it your own. You can choose your own colors and style and add your own personal touches to really make it stand out.
9. Selena
Source: Instagram-@shakyra.kakes
Every year, many people pay homage to late Latina singer Selena Quintanilla by dressing up as her for Halloween. Known for her sexy style and her catchy tunes, Selena quickly became a style icon for women everywhere and still is to this day that's why she makes for such a great baddie Halloween costume. From her classic white bustier outfit to her iconic purple jumpsuit costume, if you want to dress up as Selena for Halloween, there are quite a few options! But whatever you do, just make sure to bring all your baddie energy to rock this one!
10. Tom Raider (Lara Croft)
Source: Pop Sugar
When it comes to Halloween, there are so many baddie costumes to choose from. But if you're looking for something that's both sexy and super simple to put together, then you can't go wrong with a Lara Croft costume from Tomb Raider. Not only is Lara Croft one of the most iconic video game characters of all time, but she's also a true baddie! And what's more Halloween than dressing up as a sexy, kick-ass video game character? So if you're looking for a costume that's that easy on the pockets and on the eyes, then a Lara Croft costume is it!
Curate your favorite Baddie Halloween looks with Carrot
If you came here looking for some hot baddie costume ideas, we hope you're leaving with some inspiration. From the classic police officer to Y2K Popstars, there are plenty of options to choose from. And if you're short on time, don't worry – many of these looks can be achieved with items you already have in your closet.
So, make sure you save your favorite looks from this list by creating a collection with Carrot's free chrome extension, and get ready for baddie Halloween! (Plus…You can even share your collections with your friend to get their opinions)