New + updated
Since Aritzia opened its doors three decades ago, it has gained a reputation for its one-of-a-kind wearable styles. From comfy weekend wear to chic work-appropriate pieces and everything in between, you'll find almost everything at Aritzia.
With its luxury essentials, Aritzia is winning over celebs and Gen Z. Over the years, it has become synonymous with quality. But to get your hands on its luxe essentials and viral staples, you must spend a pretty penny.
Luckily, the market is flooded with Aritzia dupes you can get without putting a dent in your wallet. Here, we have rounded up seven Aritzia dupes that look as good as the original pieces but cost half the price.
Also Read: Stores Like Revolve: 9 Affordable Alternatives For Trendy Clothes
1. Tna Cozy Fleece Boyfriend Zip Hoodie Dupe
$95
$26.49
Priced at $95, Aritzia's zip hoodie with a double-layer hood and kango pocket is perfect for the ultimate relaxed look. You can now achieve the same look without spending a pretty penny with SHEIN's EZwear Zip Up Drop Shoulder Drawstring Thermal Lined Hoodie.
In terms of composition and fit, SHEIN hoodie is similar to Aritzia's. Ribbed cuffs, dropped shoulders, and a drawstring hood– SHEIN's hoodie features everything that Aritzia does. And the best part? It's available in an array of colors and sizes, so you can shop your favorite.
2. Wilfred Free Divinity Jumpsuit Dupe
$98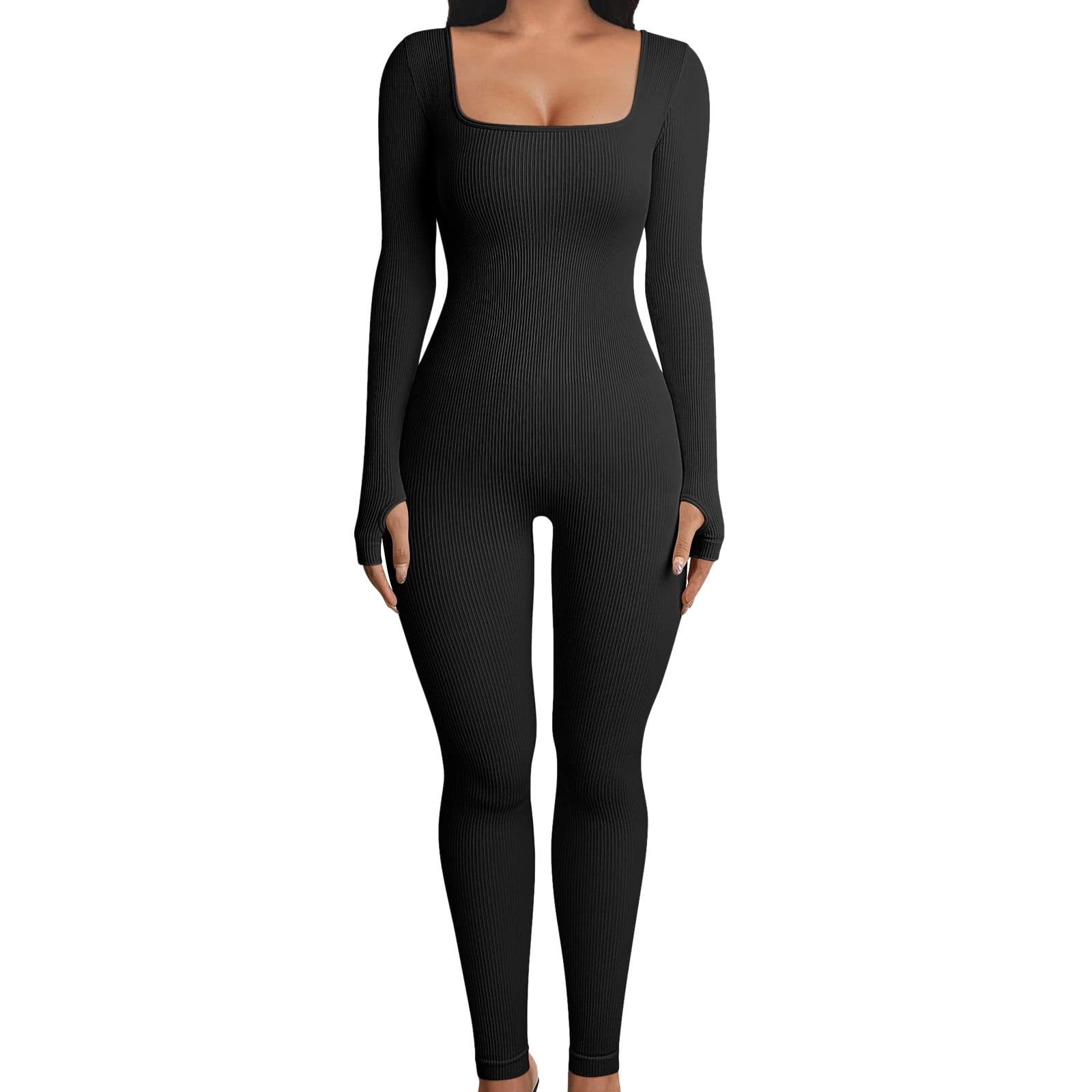 $59.95
TikTokers, fashionistas, and tastemakers—everyone seems to be fascinated by the Wilfred Free Divinity Jumpsuit Dupe by Aritzia, and why not? Inspired by 90s dance attire, this body-hugging jumpsuit is pretty comfy. For all those eyeing this jumpsuit, Walmart has an affordable alternative—the Olivia Active Jumpsuit.
Similar to Aritzia's jumpsuit, the Olivia Active features a scoop neckline and adjustable straps. Walmart's one-piece wonder is also a tight fit, which makes it a great dupe at a fraction of the price.
3. Wilfred The Effortless Pant™ Dupe
$148
$80
These tailored lightweight drapey wide-leg pants from Abercrombie & Fitch bear a striking resemblance with Aritzia's high-waisted wide-leg crepe trousers. Like Aritzia's trousers, these high-rise pants feature a functional waistband and wide-leg silhouette. Of course, front and back pockets are also added to it.
Both brands use drapey fabric to manufacture their pants. Aritzia's original go-to-with-everything trouser is made of 100 percent polyester, but lyocell is used in Abercrombie's construction. For those unversed, let us tell you that lyocell is a sustainable alternative to polyester.
Also Read: Top 20 Sustainable Clothing Brands You'll Want To Buy in 2022
4. Super World™ The Super Puff™ Shorty Dupe
$250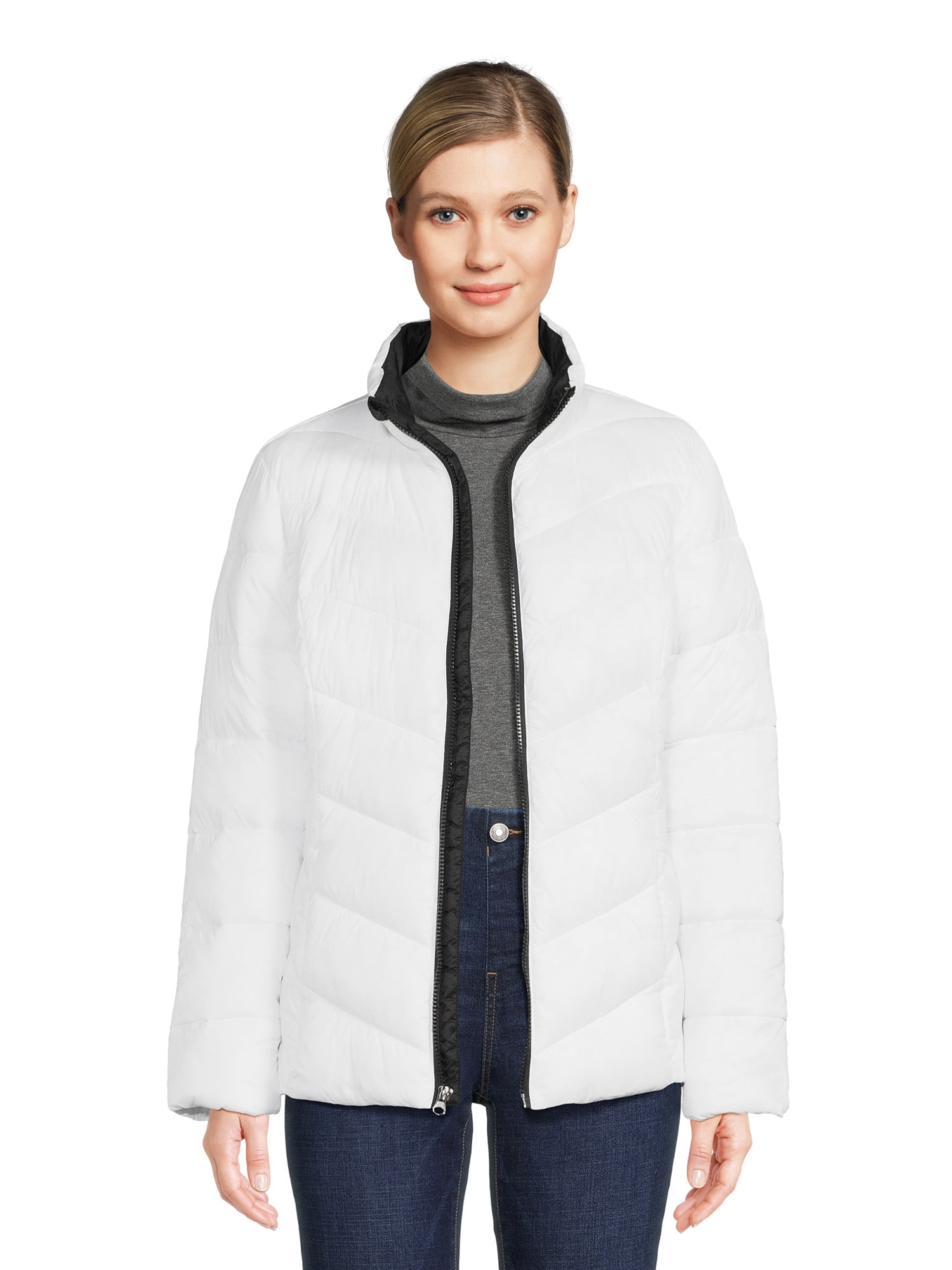 $23
Puffer jackets are trending this year, so how could we not include the Super World™ The Super Puff™ Shorty Dupe? Walmart's Ultra Light Down Shiny Puffer Jacket is both stylish and functional.
Walmart's puffer jacket boasts a shiny water-repellent fabric and high-quality down. Despite that, it's lightweight. Thanks to its short, boxy silhouette, it pairs well with high-waisted bottoms and skirts. No wonder TikTokers consider it a perfect affordable dupe of Aritzia's.
Although it doesn't feature a warmth rating, storm cuffs, and a removable hood like Aritzia's, it doesn't cost over $200. Originally priced at $23.00, it is up on sale at $7.90—what else can you ask for at this price? Nothing!
5. Wilfred The Melina™ Pant Dupe
We bet you won't find a near-perfect dupe than Abercrombie & Fitch's Vegan Leather 90s Straight Pant for Aritzia's The Melina Pant. These high-rise straight-leg pants from Abercrombie feature luxe vegan leather fabric, and so do Aritzia's pants. There is also not much difference in regard to top-stitch detailing, zip fly, and pocket placements.
Where the Meline Pant comes in an array of colors, Abercrombie sells it in only three colors. Of course, it's available in the iconic black color. So, you're in for a treat if you've been eyeing that.
6. Tna Cozy Fleece Mega Cargo™ Sweatpant Dupe
$148
$110
The Fleece Cargo Sweatpant from Garage Clothing strikes an uncanny resemblance with Aritzia's Cozy Fleece Mega Cargo™ Sweatpant. Both sweatpants are similar in terms of composition, as they feature a blend of cotton and polyester.
Of course, these cargo sweatpants by Garage Clothing are oversized, wide-legged, and feature an elastic waistband and inseam pockets. Aren't these exactly like Aritzia's?
If you're truly a fan of these oversized wide-leg cargo sweatpants by Aritzia, you should definitely go for the piece offered by Garage Clothing. Of all the colors, we found the spring grey mix closely resembled heather cloud white.
Also Read: Gender Neutral Clothing Brands Reshaping the Industry
7. Wilfred Free The Ganna™ Quilted Jacket Dupe
$85
$59.95
If you're obsessed with quilted jackets, here's Aritzia's Wilfred Free The Ganna™ Quilted Jacket Dupe that you can get at less than $90. An all-over quilted style of Old Navy's Oversized Quilted Utility Jacket for Women paired with a collar and button-down closure relaxed fit is what makes it a perfect dupe of Aritzia.
Though similar in appearance, the jackets differ in terms of construction. The content of Aritzia's jacket is 100 percent nylon, whereas the filling is 100 percent polyester. Old Navy's jacket's content, on the other hand, features a blend of nylon and polyester. Nevertheless, the lining of both jackets is polyester, so that's another area where the two are similar.
In terms of size, Old Navy cuts above Aritzia, as it offers its jacket in an array of sizes. XS, S, M, XL, 3X, or 4X—you name it, and Old Navy has it. Aritzia's jacket, however, is available in limited sizes from 2XS to XL.
Get Aritzia Dupes at Half the Price by Shopping With Carrot
Alright, folks! These are seven Aritzia dupes you can count on to elevate your wardrobe without spending a fortune.
In need of more recommendations? Try Carrot. This online extension packs a powerful punch, but the star of the show is its "Deal Hop" feature.
Had we tried rounding up Aritzia's dupes without Carrot, we would have failed miserably. Unless we tried it, we didn't really understand how powerful it can be in enhancing the shopping experience of savvy shoppers. You will miss out on a lot if you don't add Carrot to your browser.
Whether you're looking for deals on items sold by Aritzia or dupes at throwaway prices, Carrot's "Deal Hop" feature will come to your rescue. Once you add Carrot to your browser, search for your favorite Aritzia picks. Then, click on Carrot's logo and select "Deal Hop" and ta-da! Carrot will display similar products from different brands and in different price ranges. Shop them right away or wait till Carrot notifies you about price drops.
Discover Your Fav Aritzia Dupes and Save Up To 90% by Shopping With Carrot
Find unique Aritzia dupes, save them into a neat, shareable collection, and order them whenever the price drops. With Carrot, you can shop more without spending more— that's a win-win!
Discover other dupe collections on Carrot that can help you save a fortune!